The CGB Numismatics Paris warranty
---
CGB sells every year thousands of items online through its website cgb.fr.

We have established a great relationship of trust with all our customers over the years and to go towards more guarantees, CGB now offers a numismatic certificate to download for coins, medals, tokens and banknotes ordered on our site.

This certificate contains all the descriptive details of the object as well as the photo. It can be used for grading and allows you to justify the pedigree. It also completes the elements necessary for your insurance.


How to download a numismatic certificate ?



Once you have placed your order, you can go to your order history to make the request, click on "Receive the certificate by mail".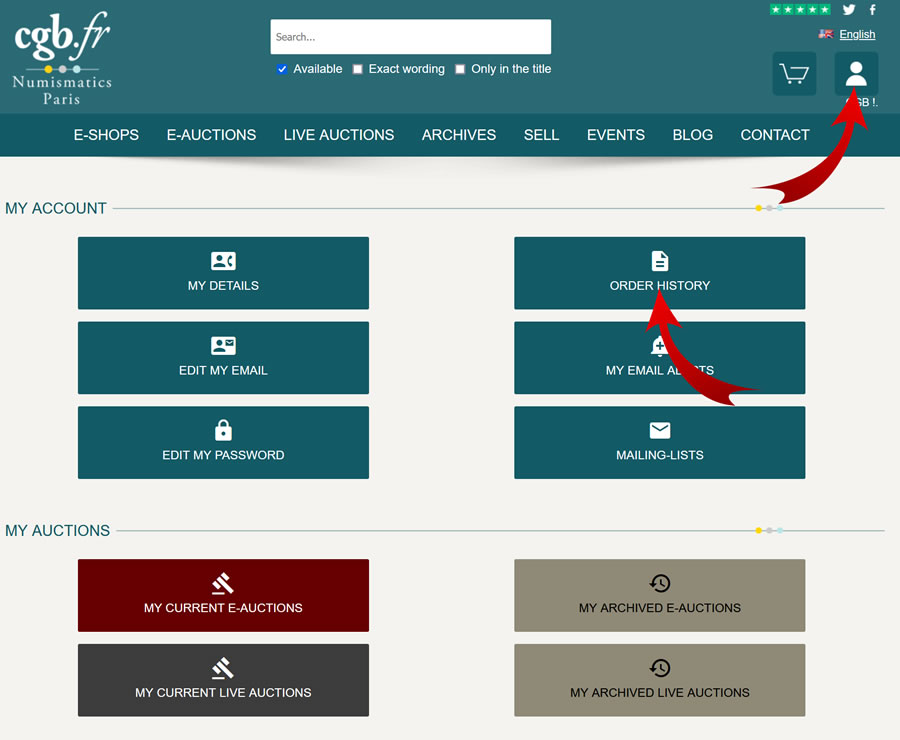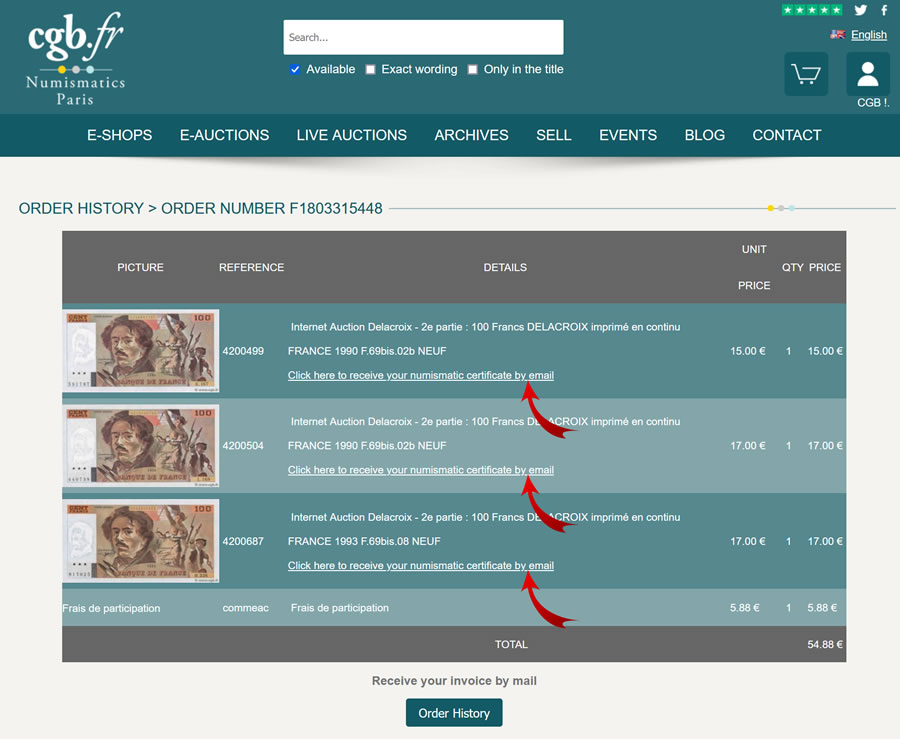 The numismatic certificate will be sent by email within 5 minutes of your request. You will then be able to save the pdf file or print it.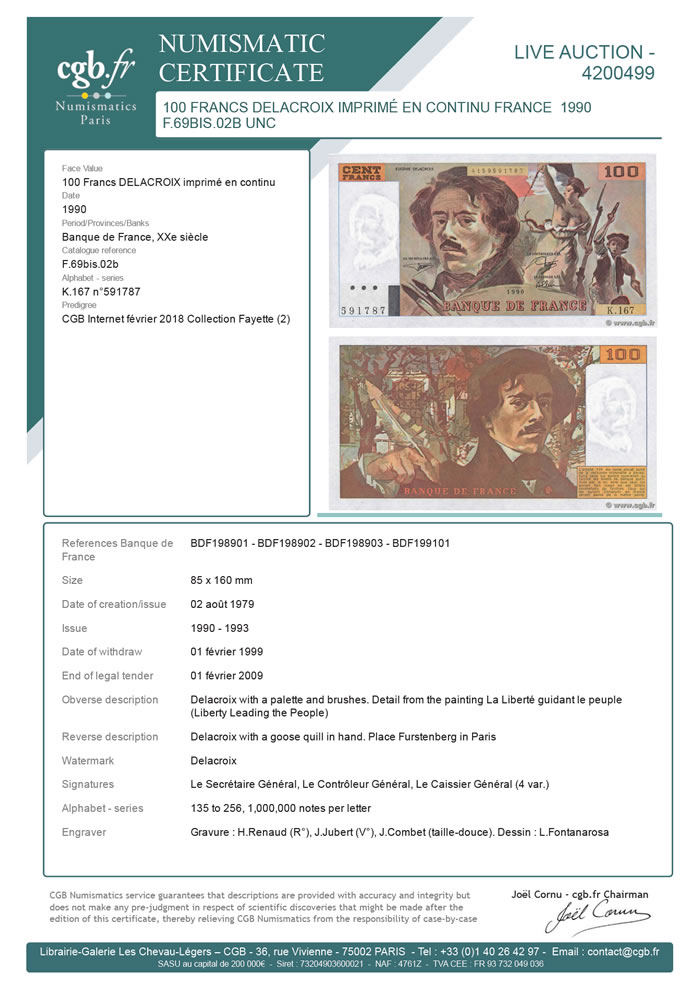 If you have a problem or need assistance obtaining your certificates, please contact us at informatique@cgb.fr.