Don't want to miss out on a coin or banknote on cgb.fr?
---
Cgb.fr offers you a service: the e-mail alert
The e-mail alert allows you to memorize your search criteria and be alerted as soon as an article corresponding to your search is posted.

In practice, how does it work?

Log into your account.
Make a search or a selection in one of the cgb.fr stores.
You can make a very general selection, for example, 'all Roman coins," or select numerous criteria to limit the number of alerts you will receive, for example, 'French Modern Coins, 40 Gold Francs, Paris Mint, Year 1806'.

Then click on "Email alert for new items" at the top right (you must be logged into your account).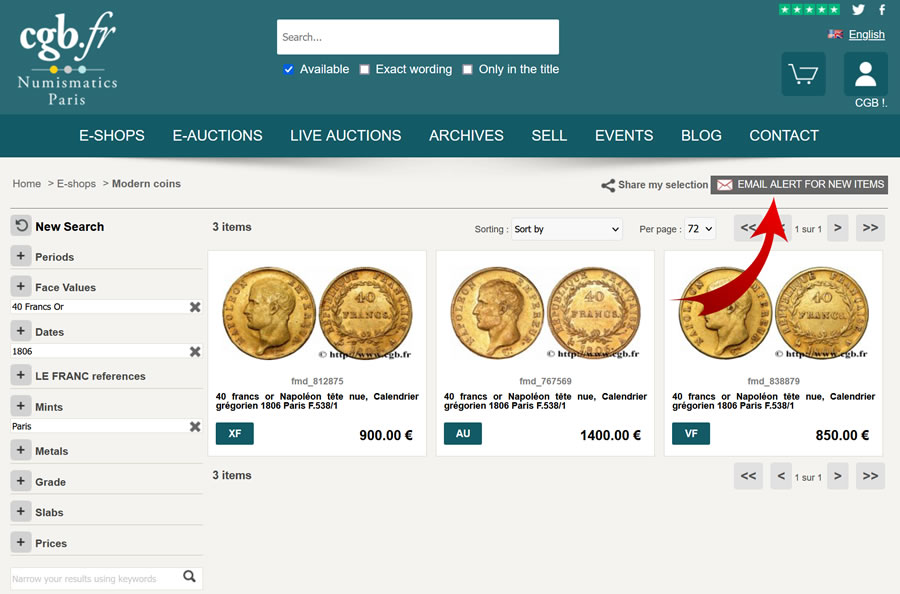 Give a name to your alert so that it will be easily identifiable, especially if you create several alerts.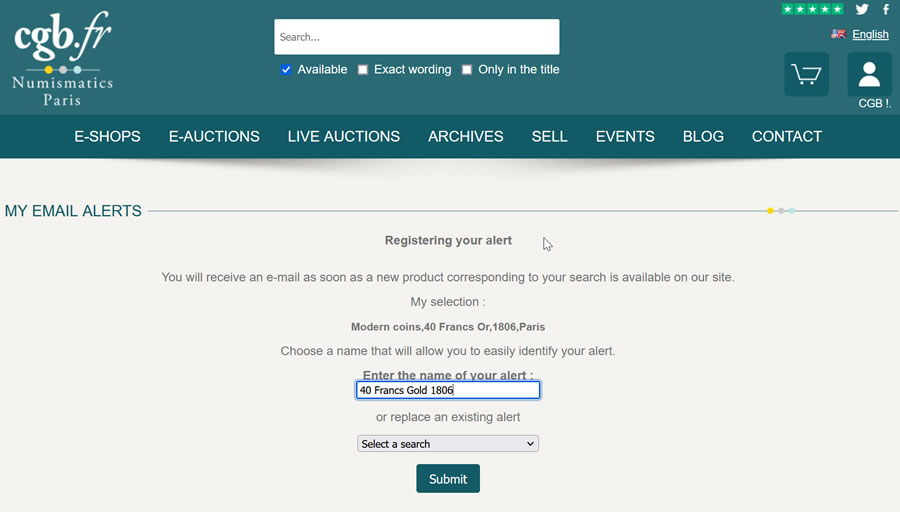 As soon as an article corresponding to your alert is posted on our site, you will receive an e-mail.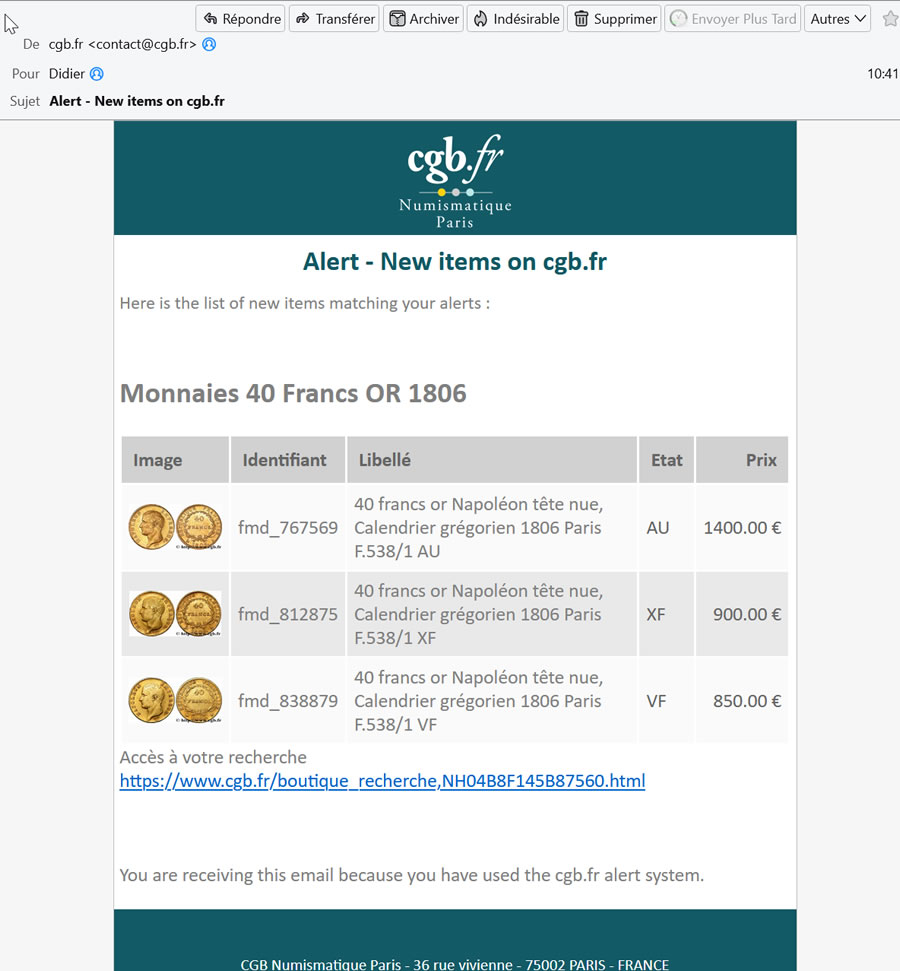 You can consult the list of your alerts by clicking on the top right to access your account, then click on ''My e-mail alerts''.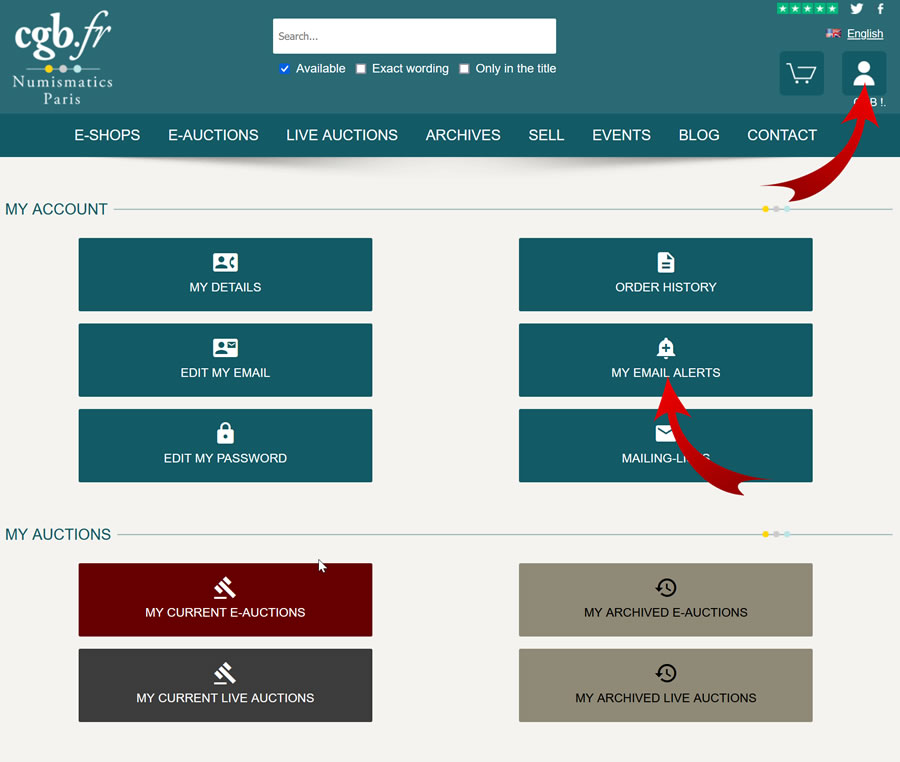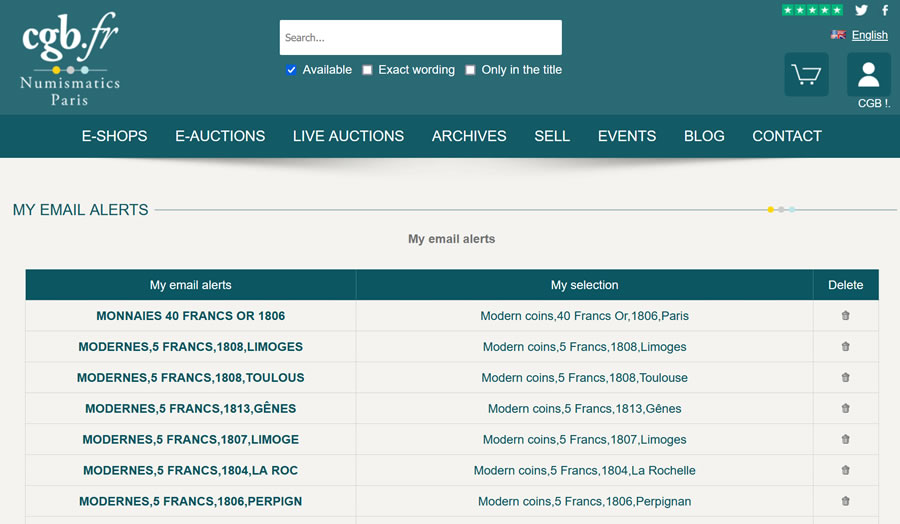 We hope that this service will further improve your experience with cgb.fr. If you ever encounter any problems while browsing our site or using e-mail alerts, do not hesitate to contact us at informatique@cgb.fr.